There are many applications that support streaming (all they need to do is access an online .m3u file).  We've found that KODI is by far the best media platform available with extensive support for IPTV streams.  
KODI is an open source media center that lets you stream videos and music from the Internet through your TV or tablet.  It also has an app store with add ons to manage IPTV Channels and Electronic Program Guides 'out of the box'.  It's actually amazing.  You can run KODI on a Raspberry Pi and very quickly get it up and running.  There is a dedicated site that shows you how to do this: OSMC.TV.   We have Raspberry Pi's running OSMC on almost every TV and spare monitor we own.  
Once you have KODI up and running, you need to configure it to watch your OMGTV!!! Favorites.  
Access Your Favorites
Once you've bookmarked some Favorites, you'll want to watch them on your TV using KODI.  The setup is actually very simple:
Step 1. Launch Kodi, put your mouse over "Add-ons" and select "Search" from the categories.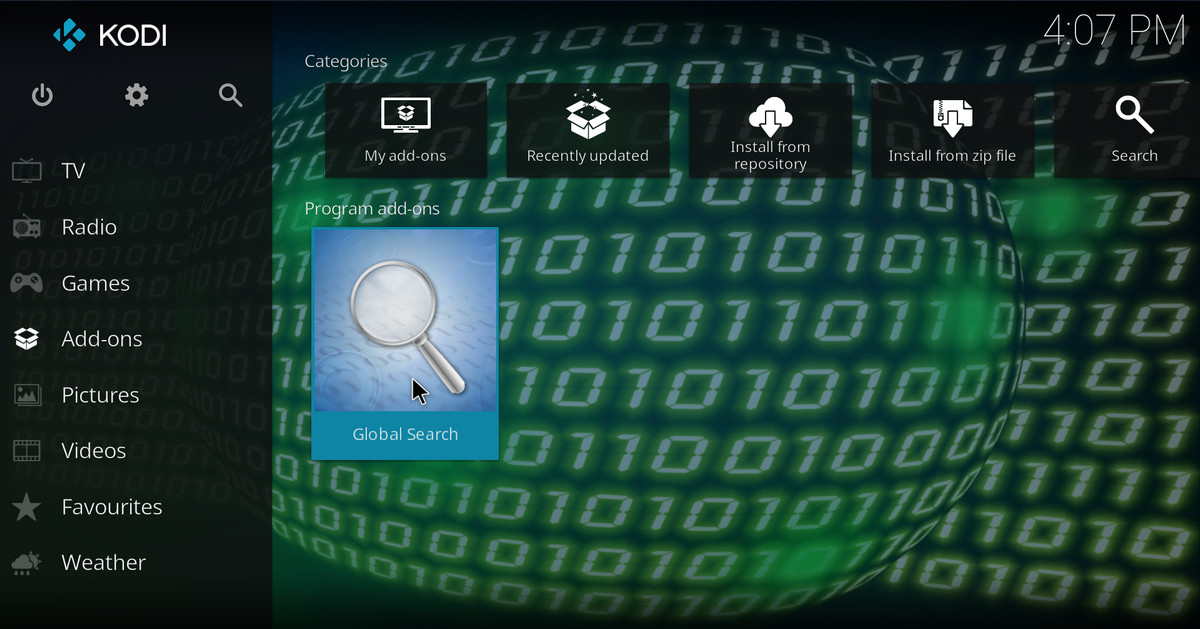 Step 2. Search the Kodi add-on "PVR IPTV Simple Client". Then click on the one and only result.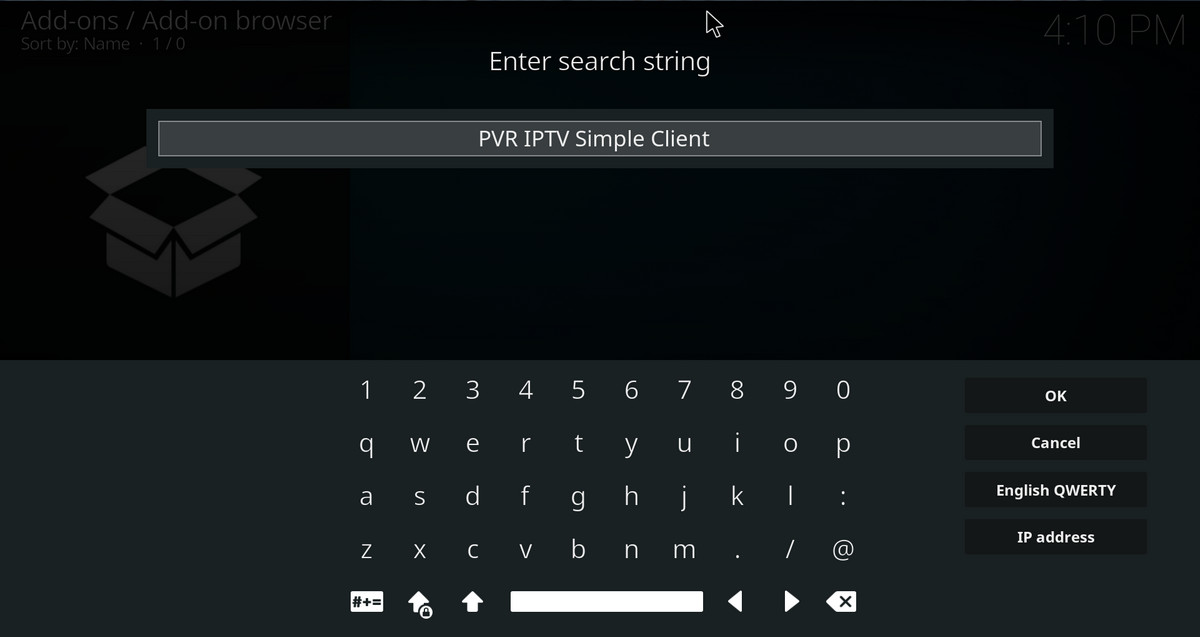 Step 3. Click on the "Install" button on the lower-left side to install the latest PVR IPTV Simple Client.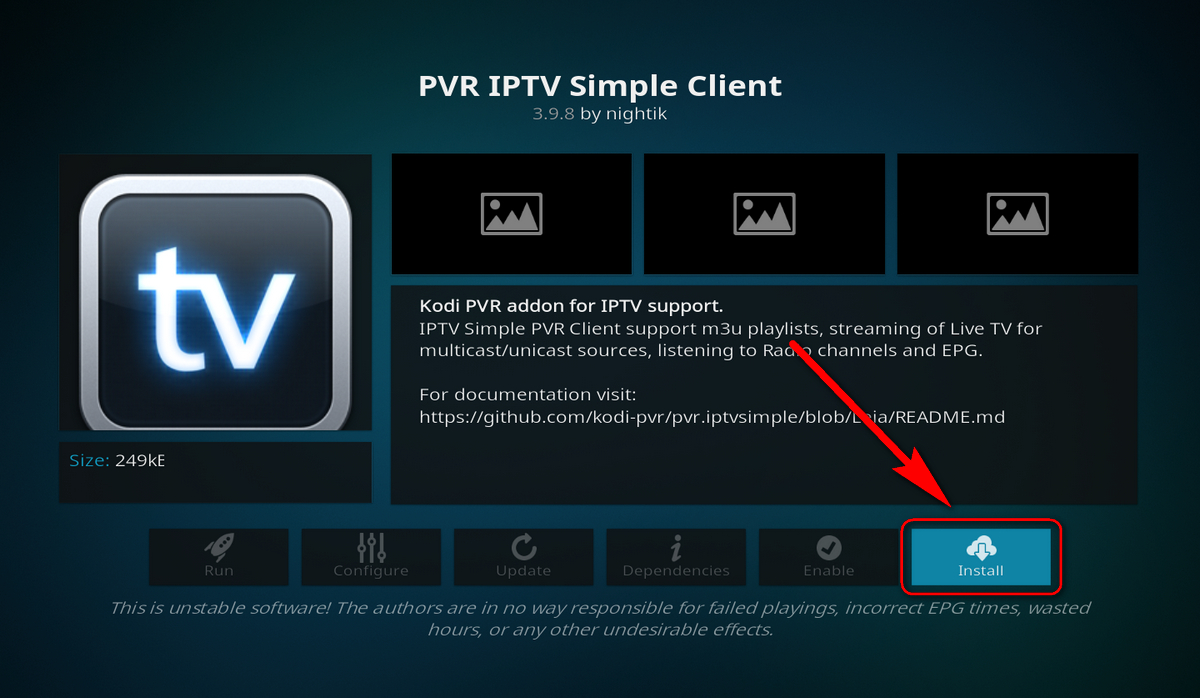 Step 4. Click on the installed PVR clients – PVR IPTV Simple Client.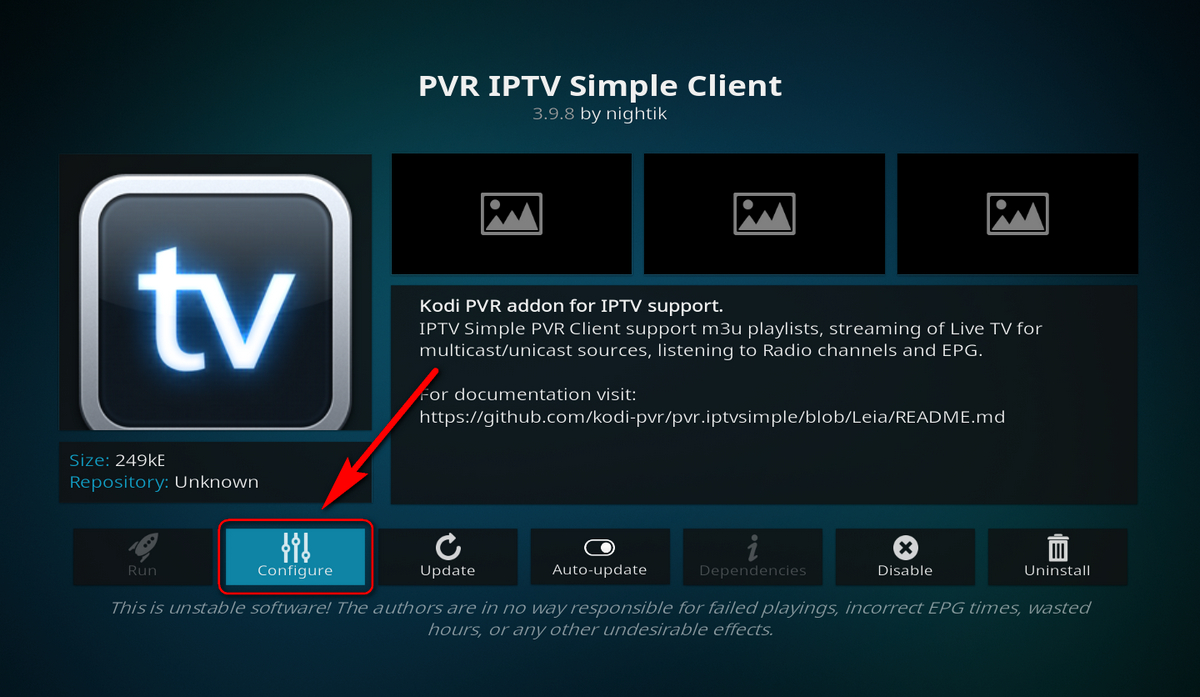 Step 5. From the "General" tab:
Set "Location" as "Remote Path (Internet address)". 
To try our default free playlist, type in the following: https://omgtv.rocks/all/watch@omgtv.rocks
To view your own playlist, type in the following: https://omgtv.rocks/all/<<Your email address>>
Set the "Numbering channels starts at" to "1" in both situations.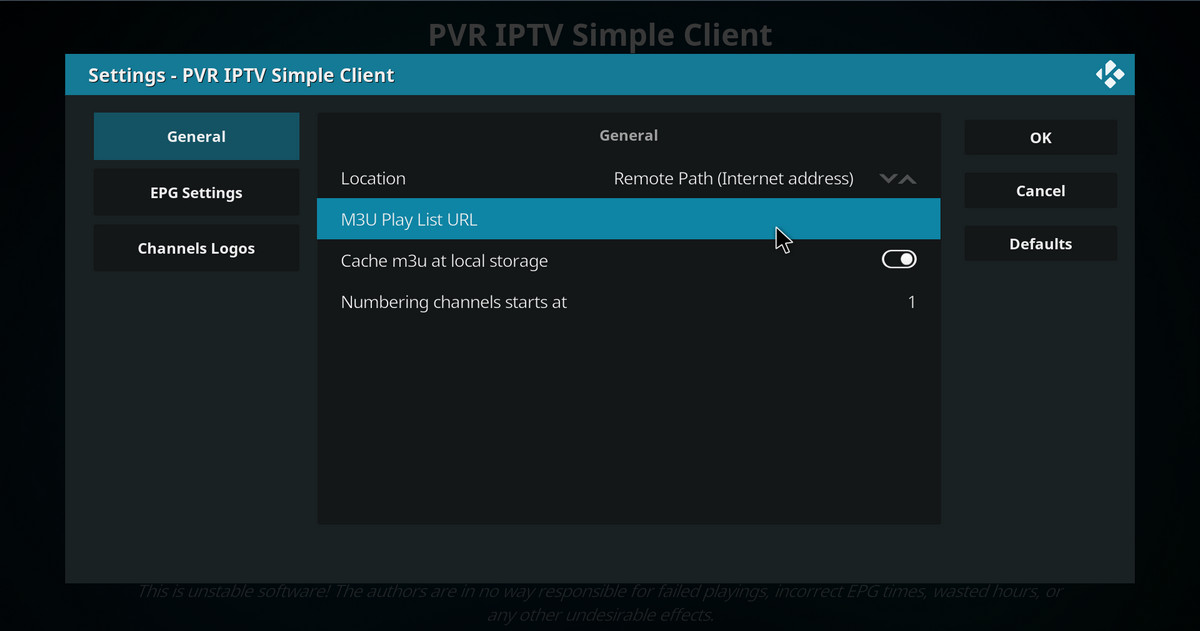 Click Ok on the top right.  Then restart KODI.  With the add on enabled, KODI will read the playlist when it restarts.  
Go to the menu option for TV - and you will see all your channels!
---
There are some detailed explanations from the KODI team as well: